...First pictures of one of the quite... unusual crazy projects I had for years. If I can make more terrain for this I'll probably imagine some scenarios...
In the first decades of the 23rd century, the red planet has been colonized since a long time, but still holds many secrets.
If your vehicle fails in the desert, don't panic, call Barsoom Teknik.
Choupette Bleoglas, a very qualified human technician, and her staff of mechanician robots will be there in a few hours to help you.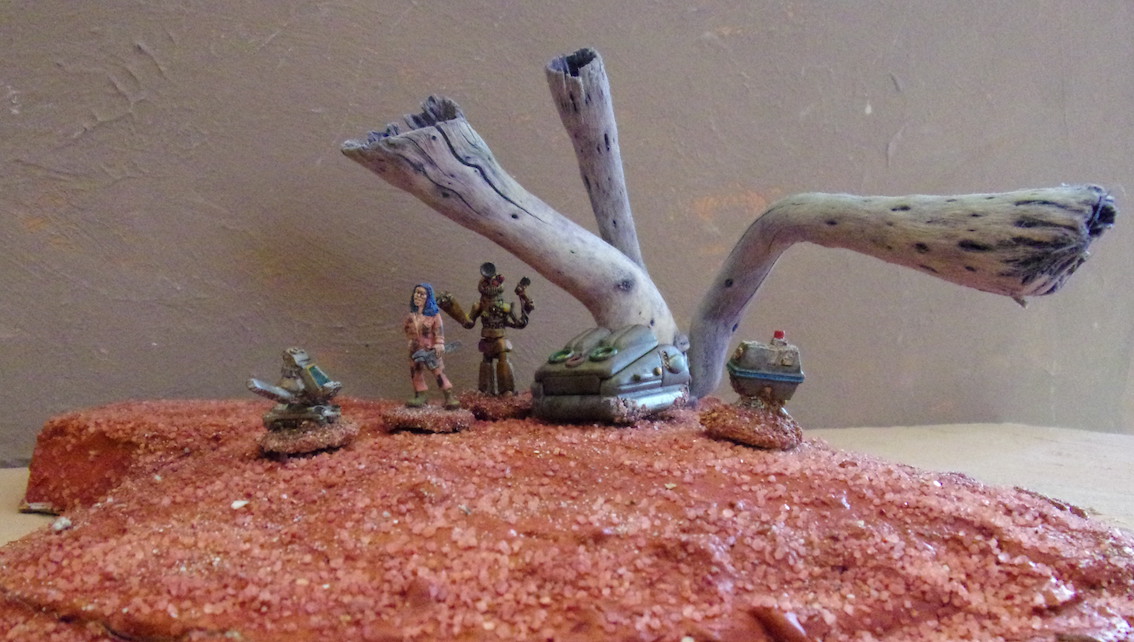 Her computer screen displays smileys related to the importance of the problem.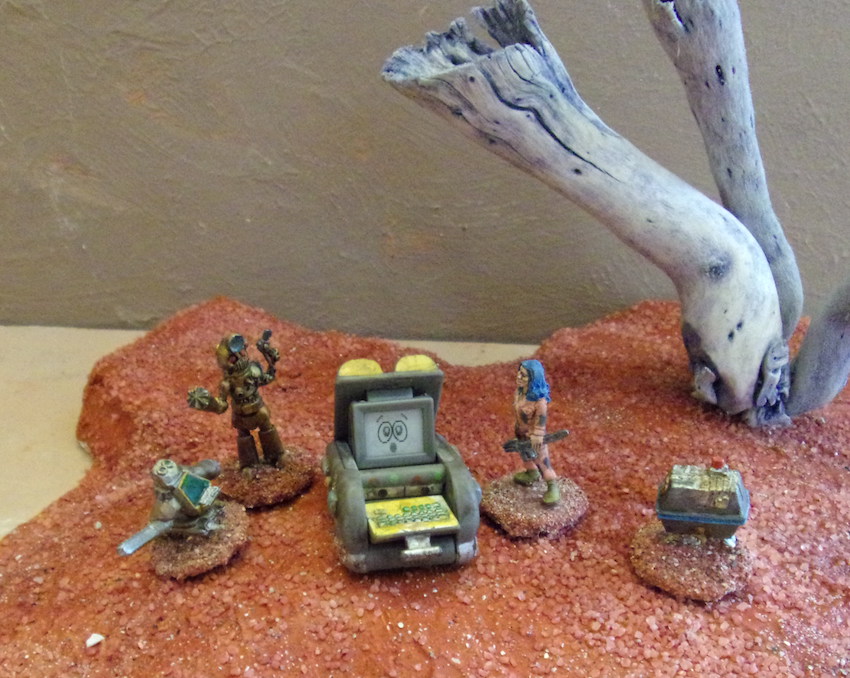 ...after some time of skilled work, things are obviously going better.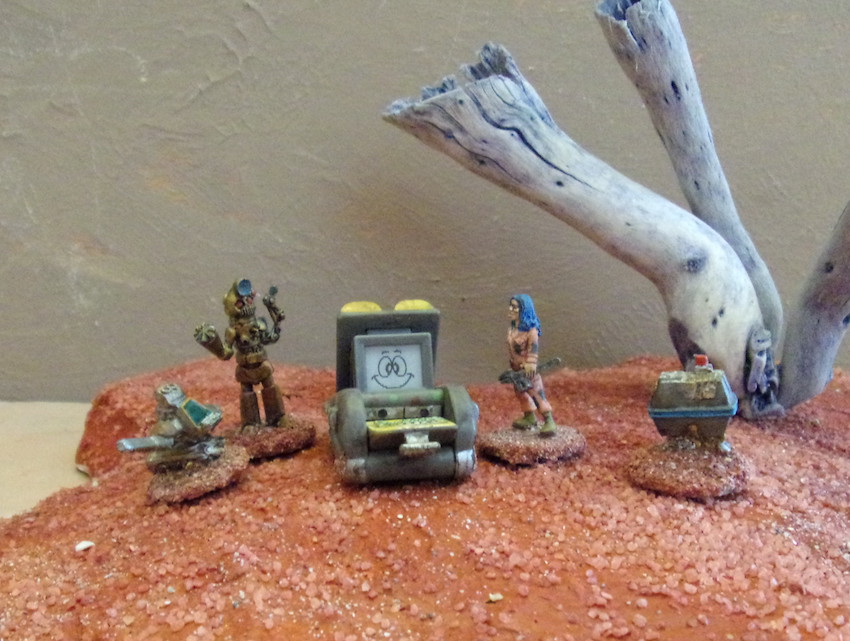 Enjoy the pink side of the red planet, with Barsoom Teknik and Choupette Bleoglas!