A rather unusual subject: the "War of the League in Brittany" (1588-1598) during the last part of the French Wars of Religion.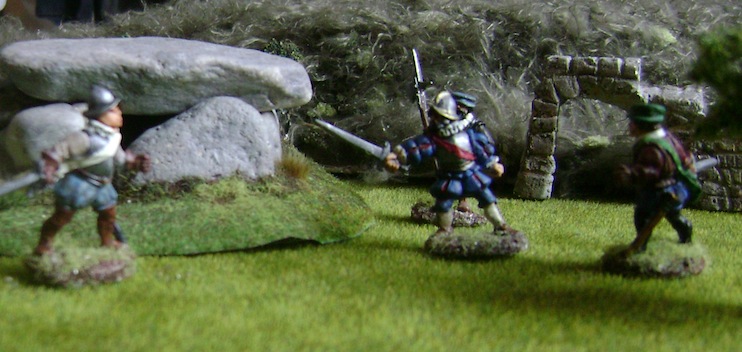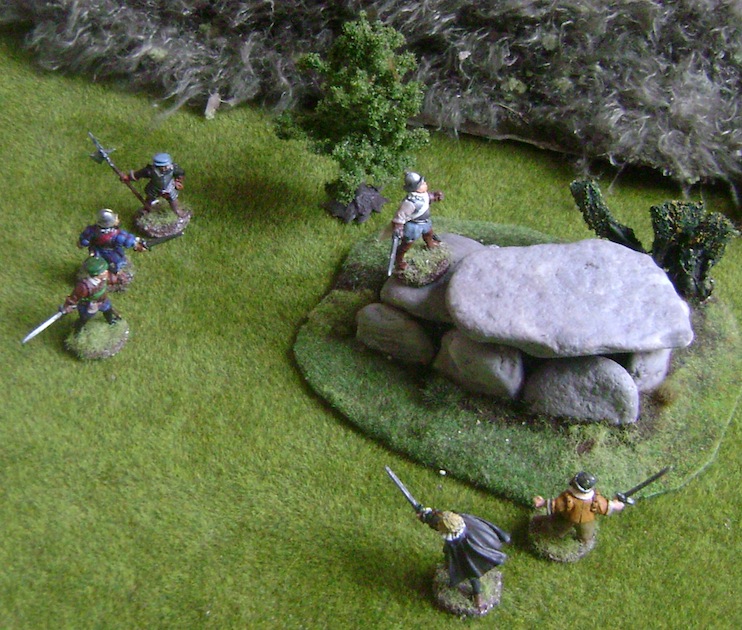 Basically there were two sides: the French royals (white scarf) allied with the English (yes it happened sometimes!) vs the Catholic League, which in Brittany was led by the Duke of Mercoeur (green scarf), allied with Spain (red scarf). And there were lots of brigands too.
I have miniatures of this (very-well known) range since years. Till recently they were waiting on the lead pile, but now I need new pictures to update Argad! rules for this period and to add explanation about small-scale actions and duels in the rules, so at least these guys begin to see life and death on a gaming table!