Picador wrote:

Condottiero wrote::(

It's a great wall, a fantastic wall.
A new Forbidden City for Orange Julius, the Great Gaslighting King of Is Real...
I wonder who are the eunuchs...
Maybe he'll revive those
Nixonian uniforms
, but with his sigil.
Right to bear arms? Trump accused of plagiarising family crest
...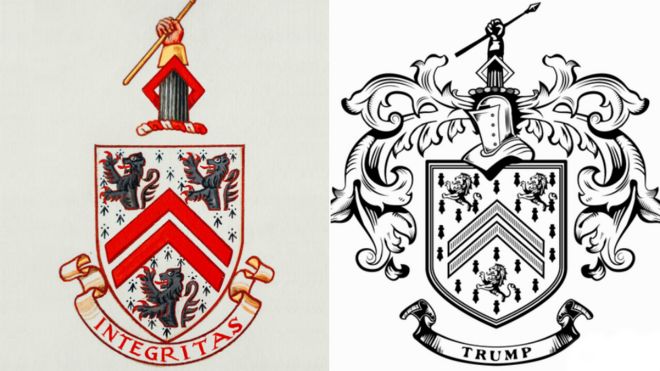 Donald Trump awarded Scottish coat of arms after four year battle